La Bella 

        (Espresso)

Italian; English Translation:

= The Beautiful

Coffee & Tea @ Cultured Coffee & Tea

We are committed to obtaining the absolute best Quality while Preserving the Environment & Treating Workers Fairly! 

We believe the Cup of Excellence program of the SCA is one of the Best ways to accomplish these objectives!

Certified Organic & Fair Trade are not always available for some of the best Coffee's & Tea's of the World!

Through our Custom Coffee Roaster we are working Directly with Coffee Farmers who are True Artisans of Coffee Cultivation. They Practice their Craft with Dedication, Skill and Passion, in an environmentally sustainable way while Treating & Paying Their Workers Fairly.

Through our Direct trade Relatonships with our Tea Estates, Customers of Cultured Coffee & Tea in turn support these Skilled Artisan Farmers & Workers.

For more information; 

 Call 1-604-800-3856 

Yes We Have The AeroPress in Stock!

Watch the Demonstration 

Passionate about Our Coffee,Take it with You! 

Where ever you are, What ever you do, all you need is an AeroPress & hot water too! 

To Enjoy the Worlds Culture, Cup by Cup while you travel.

Contact one of our Stores Today!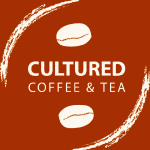 A Sweet Espresso; Mildly Roasted (No sense Burning a Beautiful Bean) Flavours of Sparkling Tangerine & Sweet juicy Cherries, mellowed with rich ground milk chocolate and cocoa notes. The texture is syrupy and dense, lending itself well to combining with milk, creating a malty milk chocolate flavor. 

This is an Espresso worth travelling for!

• Cupping Profile: 

Acidity; 8

 Body; 9.00, Lush Milk Chocolate

Flavor; 9.00, Juicy Cherry 

Aftertaste; 9.00, Cinnamon Sugar, Cocoa

Sweetness; 9.00, Sweet Tangerine

A wonderfull Chocolaty Espresso; Medium to Darker Roast; Rich Red Fruit & Dark Chocolate & Brandy fills your mouth. The Red Fruit rounds & simplifies but the Chocolate remains. 

This Espresso performs well in milk, but proudly stands alone.

When just any Cup will Not do. 

The Gizmo (Gadget) will come through!

•Cupping Profile: 

Acidity; 8 Body; 9, Round

Flavour; 8.50, Rich Red Fruit, Chocolate Aftertaste; 9, Sweet, Rich

Sweetness 9, Cherry, Plum

  Gizmo

  (Espresso)

English Slang; Translation:

= Gadget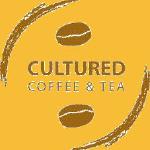 Butë

Albanian; English Translation:

= Smooth

Here's the sunshine and warmth, It is in our Serene West Coast Morning Coffee that's sweet, soft & clean. It is refreshingly mild & Smooth with a juicy sweetness, in the cup there are light vanilla and caramel notes, rounding out with a syrupy finish.

There are rewards for being Humble!

• Cupping Profile: 

Acidity; 8

 Body; 7.00, Syrupy

Flavor; 8.00, Light Vanilla 

Aftertaste; 8.00, Caramel

Sweetness; 8.00, Juicy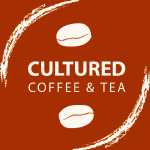 Created as a Decaffeinated Espresso; Notes of rich drinking chocolate with hints of cinnamon in the finish. Brewed as a drip Coffee this blend has flavours of caramelized cherry rounding into deep cocoa notes in the finish making a very for rich satisfying Coffee experience without the jolt. 

The Swiss Water Process method ensures that no chemicals are used in the decafination process. 

"Life is good"! Without Cafeine!

An intense, ebony coffee with smoky overtones and low acidity. This Coffee produces an intense heavy, dark roasted cup of coffee that is fantastic with a sweet dessert. Balancing the sugars with faint hints of bitter sweet chocolate, A good heavy body in the cup.

Boldly Designed for those discriminating Taste Buds!

•Cupping Profile: 

Acidity; 6, 

Body; 9.00, Heavy, Bitter Sweet

Flavor; 8.00, Bitter Sweet Chocolate, Roasted Nuts 

Aftertaste; 8.00, lasting

Sweetness; 6.5 Low

A Seriously Polished Mixed Roast Medium Blend of Coffee, with a Bold Heart, Rich in Character and spicy notes; (resembling sweet pipe tobacco and dark chocolate). 

Whether you are getting ready for a bustling day at the office or settling in for an adventure in the wild wilderness of the True North Strong & Free. 

Ekselan will take you there and beyond!

•Cupping Profile: 

Acidity; 6.5 

Body; 7.00, Syrup & Spice

Flavor; 8.00, Dark Chocolate Aftertaste; 8.00, Lasting

Sweetness; 7.50, Syrupy

Fiero

  Italian; English Translation:

 = Proud

Ekselan

Haitian Creole; English Translation; 

= Excellent

Décaféiné

(Swiss Water Process Decaf)

French; English Translation: = De-Caf

Rwanda Bucafe 

Another Cup of Excellence Coffee 

Recently scored 90 pts; Coffee Review..

Brought to you by Cultured Coffee & Tea 

Tasting notes: Dark Chocolate and sweet pungent grapefruit in aroma and cup. Background notes include gently scorched cedar.

Aftertaste: Sweet with a dry finish

Bufcafe Co-operative of Rwanda reinvests in its farms and farmers.

Last year's premiums improved the washing station meaning the beans can now be fully washed, providing a cleaner, more falvourful brew.

Premiums also improve processes by which waste water is now cleaned by a ground filtration system specifically designed for agricultureick here!